<< Back to main
Spring CSA Newsletter Week 3
Posted 2/20/2017 9:23am by Caroline Cicatko.
Check Out What's In Your Share
Traditional Regular Share~
Red Cabbage, Salad Green, Fruit Preserve, Red Potatoes, Brussel Sprouts
Traditional Large Share~
Red Cabbage, Salad Green, Fruit Preserve, Red Potatoes, Brussel Sprouts, Dandelion Greens, Bosc Pears, Yellow Onions
Item of the Week: Brussel Sprouts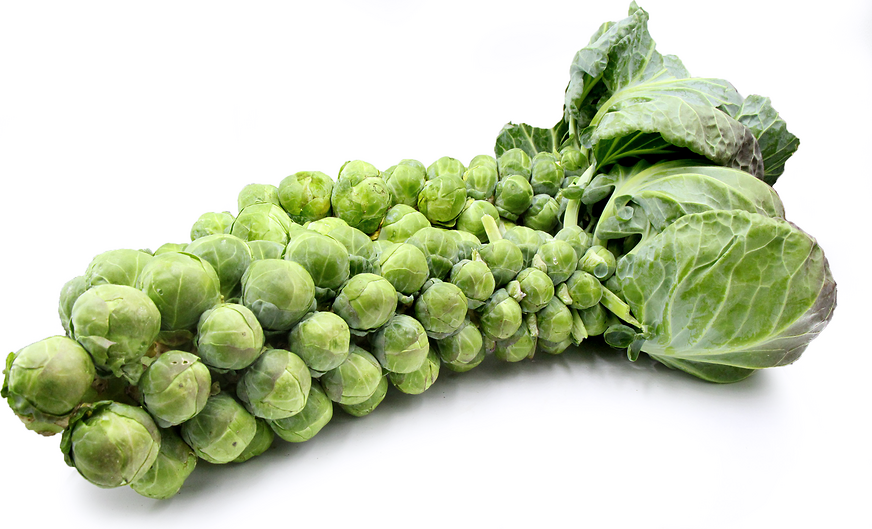 Brussel sprouts are members of the Brassica family and therefore kin to broccoli and cabbage. They resemble mini cabbages both in look and color. Brussel sprouts are typically sage green in color, although some varieties feature a red hue. Perfectly cooked brussel sprouts have a crisp, dense texture and a slightly sweet, bright, and "green" taste. Brussel sprouts are available year around; however, they are at their best from Autumn through early Spring when they are at their peak of their growing season. Brussel sprouts are rich in many nutrients including Vitamin C and Vitamin K as well as a great source of manganese, Vitamin B6, dietary fiber and potassium. Before washing brussel sprouts, remove any stems and yellow or discolored leaves. Wash them well under running water to remove any insects that may reside in the inner leaves. Brussel sprouts cook quickly and taste the best when they are cut into small pieces and steamed for 5 minutes.
Don't Let Your Produce Spoil, Here's Some Simple Storage Tips
Red Cabbage

: Store cabbage in the refrigerator until ready to use, this will help to keep the crisp taste and texture in the leaves. When ready to use remove the outer leaves.
Salad Green

: Store in the refrigerator, do not wash until ready to use.
Red Potatoes

:

Rinse off potatoes and let them dry

completel

y

before storing in a cool dark environment
Brussel Sprouts

:

Remove brussel sprouts from the stalk and store in a

ziplock

bag in the refrigerator. Remove any yellow or wilted leaves before storing. Do not wash until you are ready to use.
Dandelion Green:

Refrigerate in plastic bag; do not wash until ready to use.
Bosc Pears:

Store pears on the counter at room temperature, they will be good for a few days.
Yellow Onions

: Keep onions in a cool dark place, they will store for 10-12 months.
Yummy Recipes for Your Fresh Produce
Kielbasa and Cabbage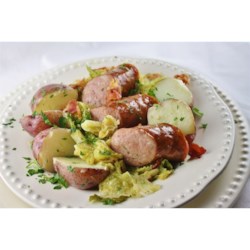 6 slices bacon
1/4 cup water
2 tablespoons white sugar
1 onion, chopped
2 teaspoons minced garlic
1/4 teaspoon crushed red pepper flakes
1/4 teaspoon seasoning salt
3 teaspoons caraway seeds
1 large head cabbage, cut into small wedges
1 pound Polish Kielbasa
In a large skillet, fry bacon over medium high heat until browned, turning once. Remove bacon from pan, reserving drippings, and place on paper towels.

Stir water, sugar, onions, garlic, red pepper flakes, seasoned salt, and caraway seeds into drippings. Add cabbage, and gently stir. Cover, and cook over medium heat for 10 to 15 minutes.

Add kielbasa to the pan. Cook, covered, for an additional 10 to 15 minutes. Crumble bacon over top, and serve hot.
Red Potato Bites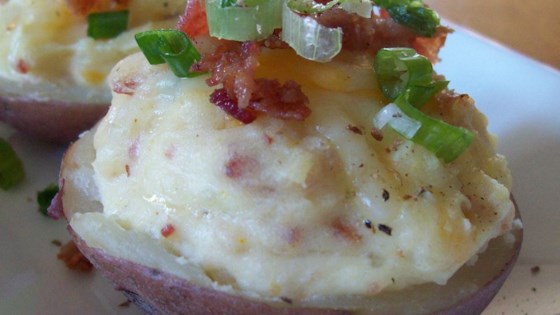 1 1/2 pounds small red potatoes
4 slices bacon
1 cup sour cream
1/2 teaspoon seasoned salt
1/4 teaspoon black pepper
1 tablespoon chopped fresh chives
1/2 cup shredded Cheddar cheese
parsley
Preheat the oven to 375 degrees F (190 degrees C). Place potatoes in a saucepan, and add enough water to cover. Bring to boil, and cook until tender but still firm, about 10 minutes. Drain, and cool in a bowl of cold water.

Cook bacon in a skillet over medium-high heat until evenly browned. Drain, crumble, and set aside.

Remove cooled potatoes from water. Pat dry with a paper towel, and cut in half. Using a small spoon, carefully remove a small amount from center, leaving approximately 1/4 inch rim around each potato. Set reserved potato aside.

In a bowl, mix together reserved potato, sour cream, bacon, seasoned salt, pepper, and chives. Spoon a small amount of mixture into each potato half and place on a baking sheet. Top each potato off with some shredded cheese.

Bake for 10 minutes in the preheated oven, or until cheese is melted and potatoes are warmed through. Garnish with parsley, and serve.
Brussel Sprouts with Gremolata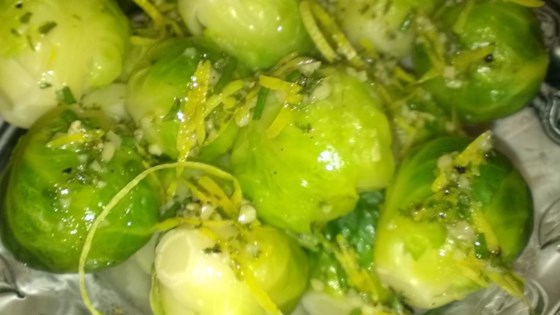 1 pound Brussel sprouts, trimmed
6 sprigs fresh parsley, chopped
2 teaspoons lemon zest
1 clove garlic, thinly sliced
2 tablespoons butter, melted
salt and ground black pepper to taste
Bring a large pot of water to a boil. Cook Brussels sprouts in the boiling water, stirring occasionally, until tender, 5 to 6 minutes. Drain.

Mix parsley, lemon zest, and garlic together in a small bowl.

Drizzle butter over cooked Brussels sprouts; sprinkle with parsley mixture, salt, and black pepper.
Dandelion Greens and Tortellini Soup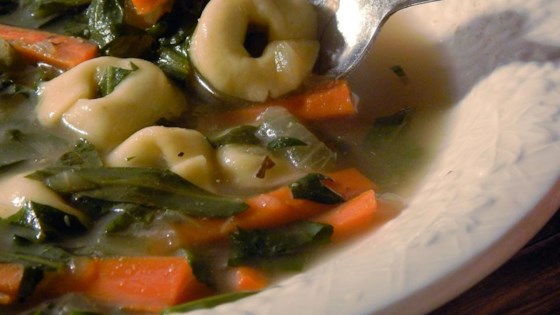 1 1/2 cups dry cheese tortellini
1 tablespoon butter
1 cup match-stick size carrots
1 onion, chopped
4 cups chicken broth
1 (15 ounce) can tomatoes, drained
2 cups chopped dandelion greens
1 teaspoon garlic powder
1 teaspoon dried basil
salt and ground black pepper to taste
Fill a large pot with lightly salted water and bring to a rolling boil. Stir in tortellini and cook uncovered, stirring occasionally, until tender yet firm to the bite, 10 to 11 minutes. Drain.

Melt butter in a large pot over medium heat. Add carrots and onion; cook and stir until slightly softened, about 5 minutes. Add chicken broth, tomatoes, dandelion greens, garlic powder, basil, salt, and black pepper. Bring to a boil. Reduce heat to medium-low and simmer until flavors combine, 10 to 15 minutes.

Stir tortellini into the pot and serve.